MOTHERS AND DAUGHTERS

2015
short documentary film


Director and cinematography
---
Original title: Matky a dcéry
Director: Ivana Hucíková
Cinematography:
Ivana Hucíková
Editor:
Lucia Kopačková
Sound mix:
Boris Vereš

Music:
Veronika Lečková-Seppová
Produced by:
Academy of Performing Arts in Bratislava
Runtime:
26 min
Year of production:
2015
EU Distribution:
KineDok 2016
Four generations of women, four generations of mothers and daughters. Each one is different and yet they are all the same.
Mothers and Daughters
explores beauty and bitterness of one of the most complicated relationships there is – the relationship between a mother and her daughter.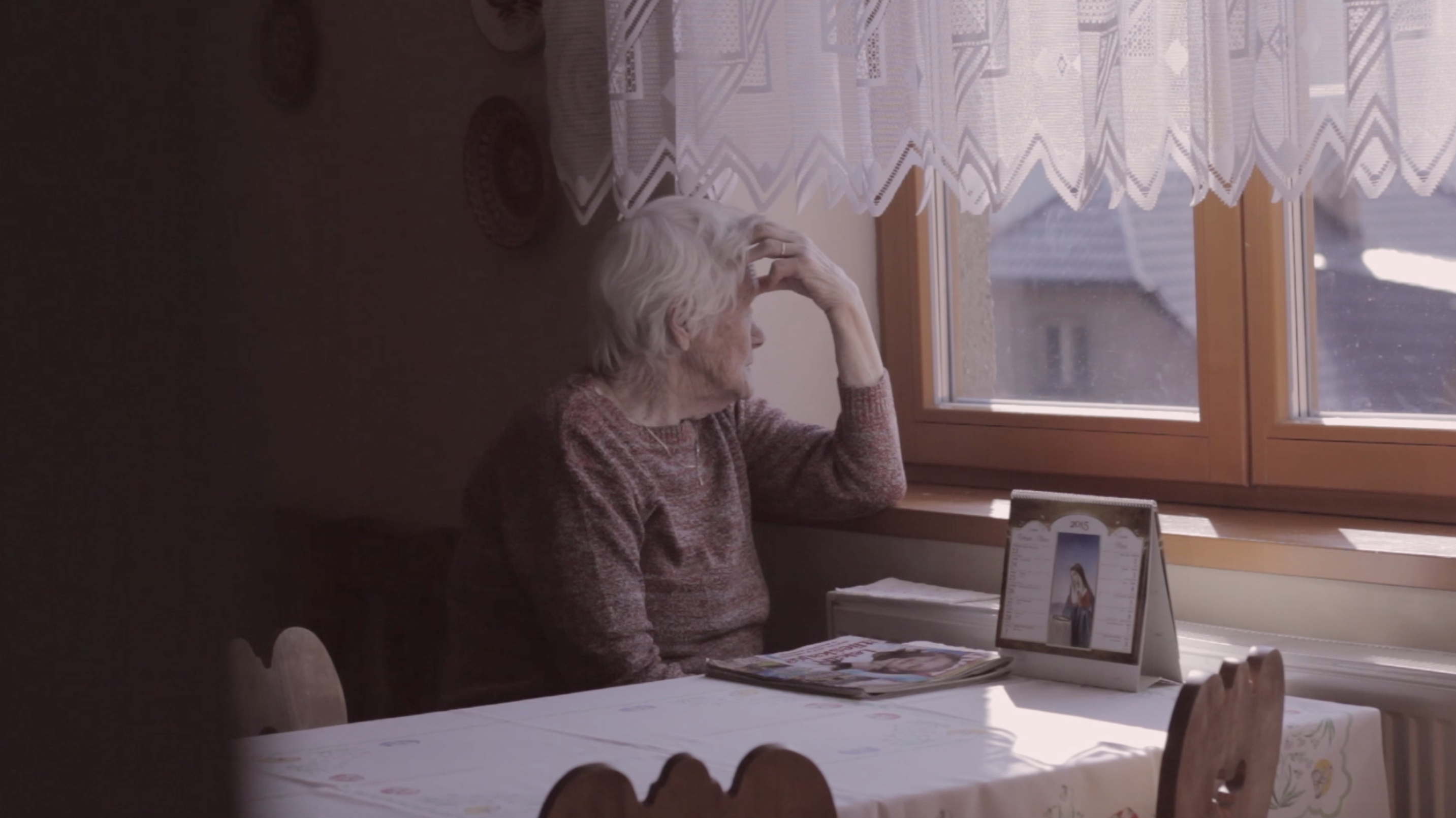 Mothers and daughters is a short documentary film about a family of 3 women and a girl living together in a small village in the Northern Slovakia. A 91-year old great-grand mother, Mamka, spends her days reading magazines, singing folk songs and endlessly re-telling few stories she remembers from her teen years. Her 70-year old daughter, Vlastička, stays at home at takes care of her elder mother as well as her youngest grandchild, Natálka. The breadwinner of the family, Vlastička's daughter and Natálka's mother Patrika, leaves for work every day early in the morning.
This short film portraits everyday life of this family living together in a big house with a huge garden and 2 cats, but with no men around. Their lives took some complicated turns and at some point they ended up living on their own, widowed or divorced.

While they sit around a table to show Natálka some old family photos, they slowly start to unravel the history of their family, as well as details of the complicated relationships with their husbands. Natálka learns about the first meeting of her parents, but also about the reasons behind their unfunctional relationship.

The film celebrates the strengths and weaknesses of these women, their ageless beauty and deep love they have for one another and asks whether it is possible to learn from our own past and move on.