From 1965 to the present, M. Elaine and Cassandra Bromfield, two African-American women, made joyful documents of their lives in Brooklyn's Lindsay Park Housing Cooperative on 8-mm film.
Into My Life
pays tribute to their drive for self-preservation and self-representation, highlighting the memories, identities, and relationships housed within their archive.
Into My Life
has won
5 awards for Best Short Documentary film
and screened at
more than 30 festivals around the world
, including Tribeca Film Festival, HotDocs, Camden International Film Festival, Rooftop Films, FestCurtas Belo Horizonte or Bolton International Film Festival.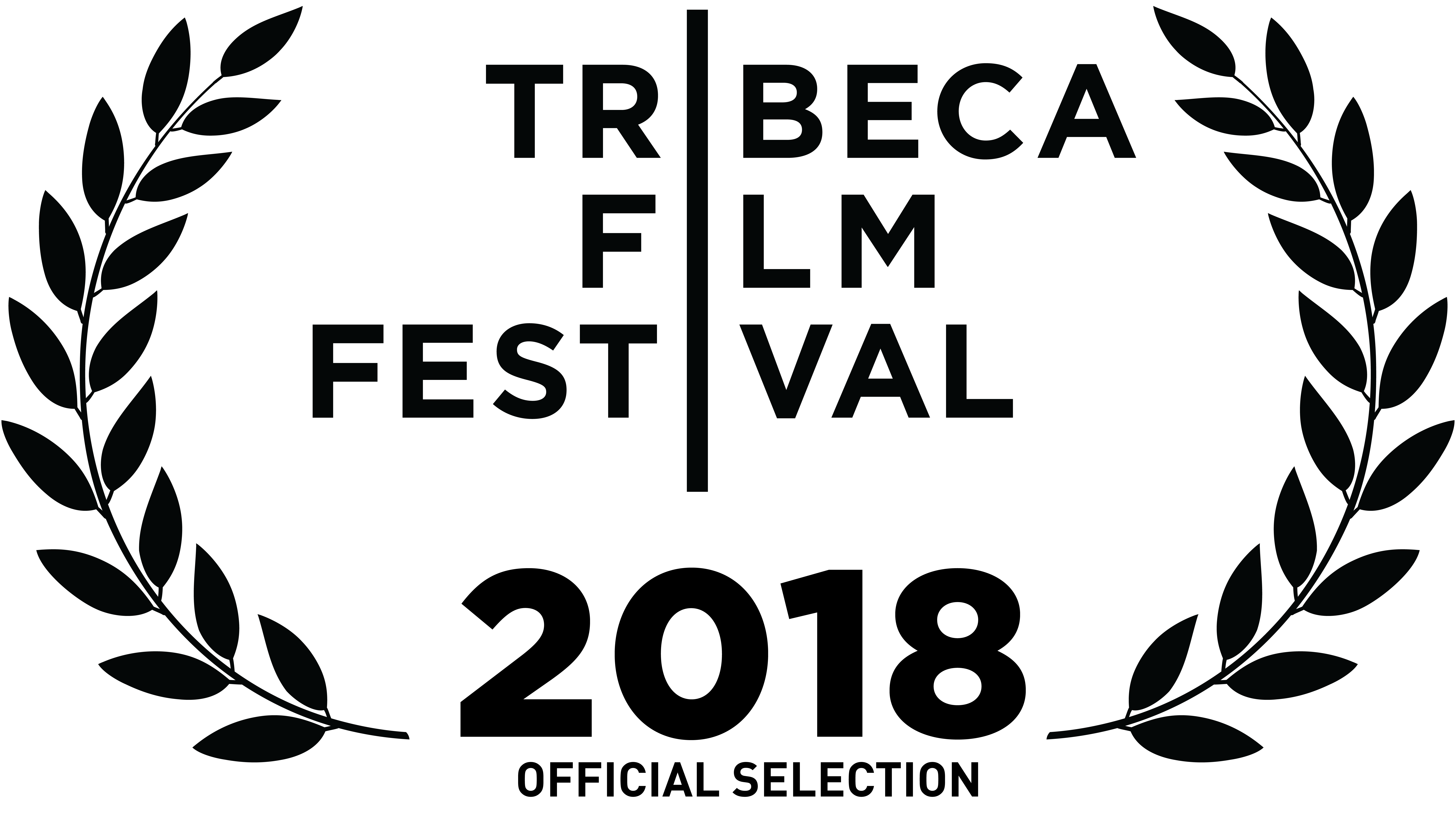 9min. short version - now streaming on
POV Shorts (PBS)
(USA only)
Cast:
Cassandra Bromfield, M.Elaine Bromfield
Directors:
Ivana Hucíková, Sarah Keeling, Grace Remington

Producer:
Grace Remington
Cinematography:
Ivana Hucíková, Sarah Keeling
Archival Cinematography:
Cassandra Bromfield, M.Elaine Bromfield
Editor:
Ivana Hucíková
Assistant Editor:
Sarah Keeling
Sound Recording:
Sarah Keeling
Music:
Keith Kenniff
Produced by:
UnionDocs
Runtime:
15 min
Year of release:
2018
Into My Life weaves together rare footage from an archive built by an African American mother-daughter filmmaking duo. Growing up in the 60's and 70's in the largest affordable housing cooperative in Brooklyn, Cassandra Bromfield's world was artfully framed by her mother's Super-8 camera. A schoolteacher with many creative talents, Cassandra's mom documented the exuberance of her neighbourhood's public spaces, showcasing the lively pool, the packed playground, and the graffitied handball court. Children and teenagers gleefully performed in front of her Bolex.

Passion to create was passed from mother to daughter, as was the lease on the affordable apartment. Cassandra still lives in the same place, working as a fashion designer during the day, sewing her clients' visions, and as a filmmaker at night, assembling documents of her own life and environment with footage shot by her mother. When Cassandra posts her edits online, she notes the lack of comparable footage from the time of other black families, much less footage shot by black women. She believes that her mother's intent behind the camera was to show that the lives of the people around her, people who might otherwise be forgotten, mattered.

By exploring this rich, overlooked archive alongside Cassandra's candid narration, Into My Life pays a moving tribute to the work of this mother-daughter duo, the community present in their neighbourhood, and the power in creative self-representation.




This project was part of Just To Get By,
a UnionDocs Collaborative Studio Production
FESTIVALS AND SCREENINGS for Into My Life:

2018
︎APRIL 2018 * TRIBECA FILM FESTIVAL (World Premiere, New York, NY, USA)
*Best Documentary Short Nominee*
︎APRIL 2018 * HOTDOCS (International Premiere, Toronto, Canada)
︎JULY 2018 * ROOFTOP FILMS (New York, NY, USA)
︎SEPTEMBER 2018 * CAMDEN INTERNATIONAL FILM FESTIVAL (Camden, Maine, USA)
︎SEPTEMBER 2018 * GREATER CLEVELAND URBAN FILM FESTIVAL (Cleveland, OH, USA)
︎OCTOBER 2018 * ORIGINAL THINKERS (Telluride & Mountain Village, Colorado, USA)
︎OCTOBER 2018 * REEL SISTERS OF THE DIASPORA FILM FESTIVAL & LECTURE SERIES (New York, NY, USA)
*WINNER* BEST DOCUMENTARY SHORT AWARD 2018
︎OCTOBER 2018 * SMITHSONIAN NATIONAL MUSEUM OF AFRICAN AMERICAN HISTORY & CULTURE (Washington DC, USA)
︎DECEMBER 2018 * METROGRAPH (New York, NY, USA)

2019
︎MARCH 2019 * BEESTON FILM FESTIVAL (Nottingham, United Kingdom)
︎MARCH 2019 * CINEMA PERPETUUM MOBILE ISFF (Minsk, Belarus)
︎APRIL 2019 * MOSCOW SHORT INTERNATIONAL FILM FESTIVAL (Moscow, Russia)
*WINNER* BEST DOCUMENTARY SHORT AWARD 2019
︎MAY 2019 * MONTREAL UNDERGROUND FILM FESTIVAL (Montreal, Canada)
︎JUNE 2019 * DOUBLE EXPOSURE screening at the Maysles Cinema (New York, NY, USA)
︎JUNE 2019 * NORTHEAST MOUNTAIN FILM FESTIVAL (Dillard, Georgia, USA)
︎JUNE 2019 * VIDLINGS & TAPEHEADS Film Festival 2019 (Hamtramck, Michigan, USA)
*WINNER* BEST DOCUMENTARY SHORT AWARD 2019
︎JULY 2019 * TRANSILVANIA SHORTS - INTERNATIONAL SHORTS FILM FESTIVAL (Transilvania, Romania)
*WINNER* BEST DOCUMENTARY SHORT AWARD 2019
︎JULY 2019 * MONTEVIDEO WORLD FILM FESTIVAL (Montevideo, Uruguay)
︎AUGUST 2019 * MAKEDOX FESTIVAL (Skopje, Macedonia)
︎AUGUST 2019 * BELO HORIZONTE INTERNATIONAL SHORT FILM FESTIVAL (Belo Horizonte, Brazil)
︎SEPTEMBER 2019 * ON ART FILM FESTIVAL (Warsaw, Poland)
︎SEPTEMBER 2019 * MANIFESTO FILM FESTIVAL (Amsterdam, The Netherlands)
︎OCTOBER 2019 * ADIRONDACK FILM FESTIVAL (Glens Falls, New York, USA)
︎OCTOBER 2019 * BALI INTERNATIONAL FILM FESTIVAL - MINIKINO FILM WEEK (Bali, Indonesia)
︎OCTOBER 2019 * BOLTON INTERNATIONAL FILM FESTIVAL (Bolton, United Kingdom)
︎OCTOBER 2019 * ONE WORLD DOCUMENTARY FILM FESTIVAL (Bratislava, Slovakia)
︎OCTOBER 2019 * DUMBO FILM FESTIVAL (Brooklyn, New York)
*WINNER* BEST DOCUMENTARY SHORT AWARD 2019

2020
︎APRIL 2020 * SMITHSONIAN NATIONAL MUSEUM OF AFRICAN AMERICAN HISTORY & CULTURE (Washington DC, USA)
︎MAY 2020 * DEEP FOCUS FILM FESTIVAL (Brooklyn, New York)
2021
︎NOVEMBER 2021 * VERZIÓ INTERNATIONAL HUMAN RIGHTS DOCUMENTARY FILM FESTIVAL (Hungary)